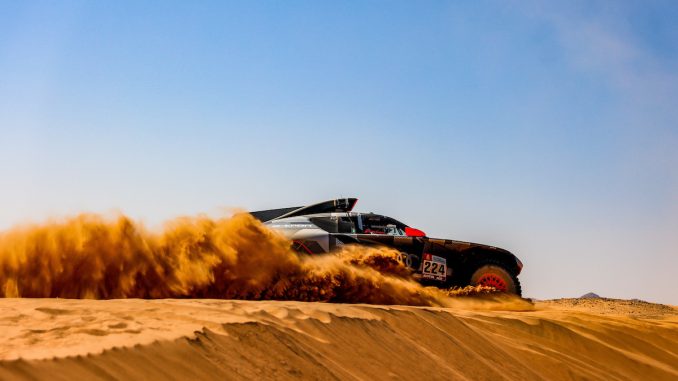 Probably the most complex race car in Audi's history passed the Dakar Rally with distinction. All three Audi RS Q e-tron cars mastered the world's toughest off-road rally on their debut in Saudi Arabia.
In total, they covered around 24,000 desert kilometers – almost three times the 8,700 test kilometers that Audi had previously completed. Mattias Ekström/Emil Bergkvist finished in ninth place in Jeddah as the best Audi driver team in a demanding edition of the desert classic. With the arrival of electric mobility, Audi has ushered in a new era in off-road rallying.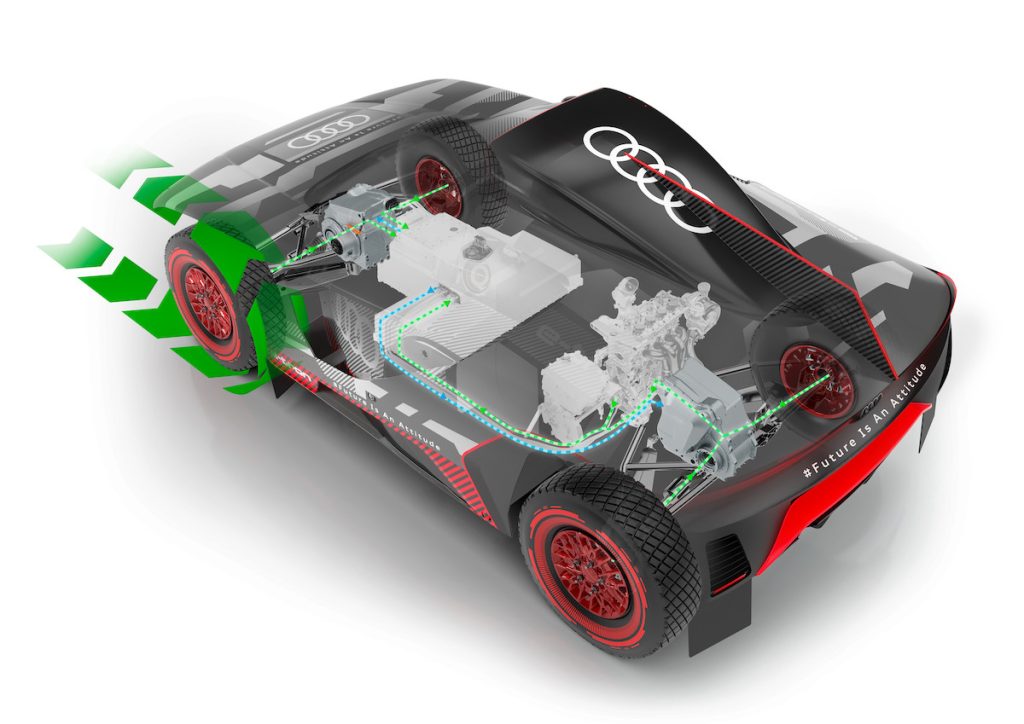 "Audi has lived up to its pioneering role at the Dakar Rally right from the start," says Oliver Hoffmann, Audi Board Member for Technical Development. "The alternative drive concept of the Audi RS Q e-tron has met all expectations with its electric drivetrain, high-voltage battery and highly efficient energy converter. For more than four decades, our brand has repeatedly impressed with its innovations in motorsport – including in the world's toughest rally."
Advertisement
Audi developed the RS Q e-tron to operational readiness in just over a year. Thanks to the highly efficient electric powertrain, the three race cars compete in the new T1 Ultimate class for low-emission vehicles. Audi's prototypes have made history as the first representatives of this new class and achieved best times.
Images: Audi
Advertisement