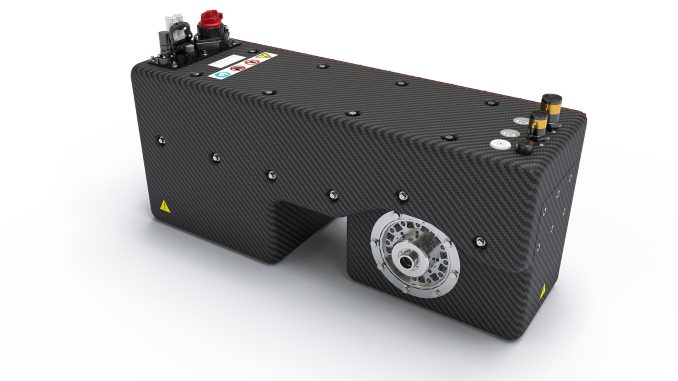 Sebastien Loeb has won the Rally Monte Carlo, the first round of the World Rally Championship. Like all other Rally 1 vehicles, his Ford Puma Hybrid Rally 1 is for the first time equipped with a hybrid system from Compact Dynamics, a subsidiary of automotive supplier giant Schaeffler.
With the new set of rules, the World Automobile Federation (FIA) is not only ensuring greater safety and equal opportunities, but is also driving forward the further development of sustainable drive systems with the popular championship, which is being held for the 50th time this year. A key component is the new hybrid system supplied by Compact Dynamics, a subsidiary of automotive and industrial supplier Schaeffler.
The new hybrid system for the World Rally Championship combines the engine generator, control unit and a battery with a capacity of 3.9 kWh, supplied by Kreisel Electric, in a very small installation space. The system, which weighs just 87 kilograms in total and is used by all the cars, is installed as a plug-in unit transversely in the center of the new Rally1 cars. It is connected to the powertrain via a shaft to the rear differential and thus corresponds to the P3 topology. "The system is a milestone in hybrid technology," says Oliver Blamberger, managing director of Compact Dynamics. "During the events, the vehicles are purely electric in prescribed areas such as the service park or the so-called Hybrid Electric Vehicle (HEV) zones. On the special stages, the rally drivers can call up an additional 100 kW as boost through the hybrid system in addition to the approximately 286 kW (390 hp) of the combustion engine. The drive battery can also be recharged during the stages by recuperating the braking energy."
Advertisement
The know-how gained in the competition is to be directly incorporated into series development at Schaeffler, for example in the areas of e-axle, hybrid transmissions or e-motors for electric drives. As a series and innovation partner of the DTM, Schaeffler is already competing in one of the world's most important touring car series and is developing an all-electric concept car with almost 1,200 hp, torque vectoring and the steer-by-wire technology Space Drive. From 2014 to 2021, Schaeffler was involved in the FIA Formula E electric racing series.
Advertisement