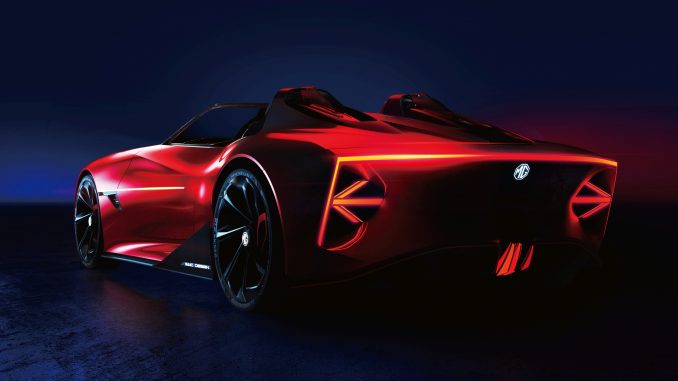 What a concept car! MG shows the first images of the MG Cyberster concept. An all-electric two-seater sports car that recalls MG tradition and the classic MGB Roadster.
MG has a long, exceedingly sporty history. But with it also comes the chapter of decline that began in the 1980s and culminated in bankruptcy in 2005. In 2005 the Chinese Nanjing Automobile Group took over the brand rights from MG River Group, but was itself acquired by Shanghai Automotive Industry Corporation (SAIC) in 2007. Since 2006, there has been MG Motor UK Limited, based in Birmingham, which final assembled cars for nine years and nowadays sells models produced in China under the MG brand name. Now the brand is creating a big bang!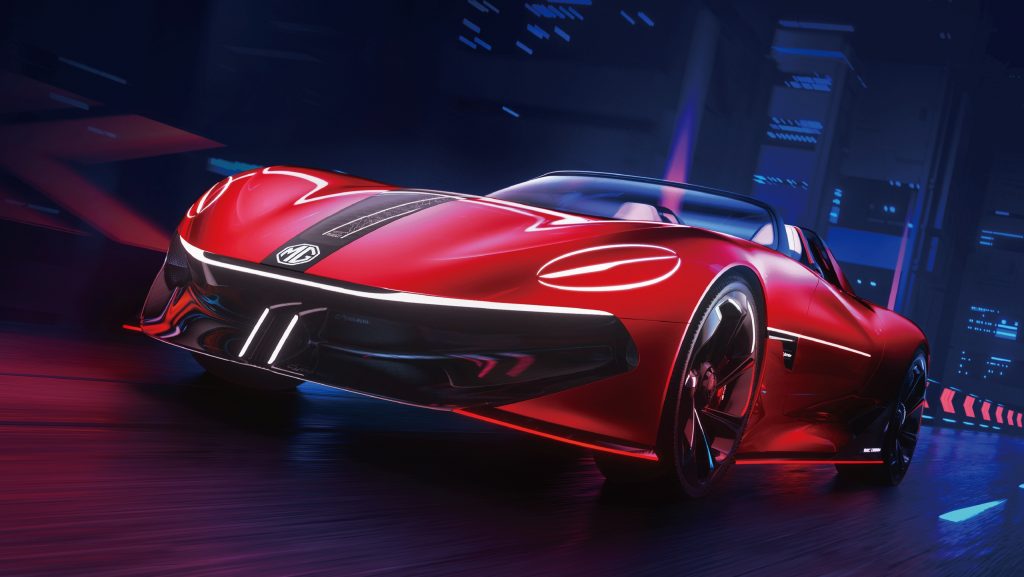 Advertisement
The MG Cyberster is nothing less than a Big Bang!
In 2024, it's exactly hundred years ago when the iconic British car brand MG (Morris Garages) was founded. With the MG Cyberster concept car the brand shows its sporting aspirations while exploring the possibilities of a future sports car. The all-electric Roadster was developed by the team at MG's Advanced Design Centre in London.
Carl Gotham, Director of SAIC Design Advanced London, said: "The Cyberster is a bold statement that looks strongly into MG's future, touching on our heritage but more importantly building on our cutting edge technology and advanced design. Sports cars are the lifeblood of the MG DNA and Cyberster is a hugely exciting concept for us."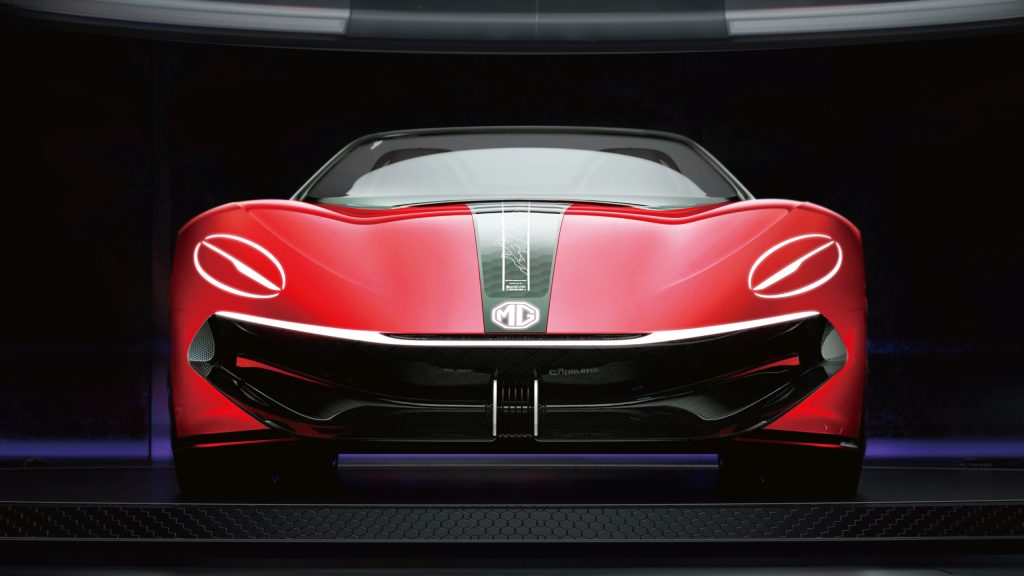 The MG Cyberster enables an electric range of 800 kilometres
The MG Cyberster deeply integrates mechanical performance and smart technology. The concept sports car has an intelligent all-electric architecture, enabling a range of 800 kilometres and an acceleration from 0-100 km/h in less than three seconds. It also features 5G interconnectivity.
MG is expected to reveal more information on the Cyberster at the Shanghai Auto Show (April 21-28, 2021).
Images: MG
Advertisement