Forze is a student team from the renowned Delft University of Technology in the Netherlands. The rookie engineers develop fuel cell electric racing vehicles with the goal of further promoting hydrogen electromobility.
The Forze Motorsport team consists of more than 60 students with diverse backgrounds in terms of their education. The students each work together full- or part-time at Forze for one year to gain experience in teamwork and fuel cell technology.
Following success with their first hydrogen race cars, the team is preparing the new Forze IX. The development phase this year will be followed by the second round of financing and completion of the hydrogen racing vehicle in 2022. The bar is set high. The Forze IX is set to become the world's fastest hydrogen racing vehicle and help sustainable, environmentally friendly racing achieve a breakthrough.
Advertisement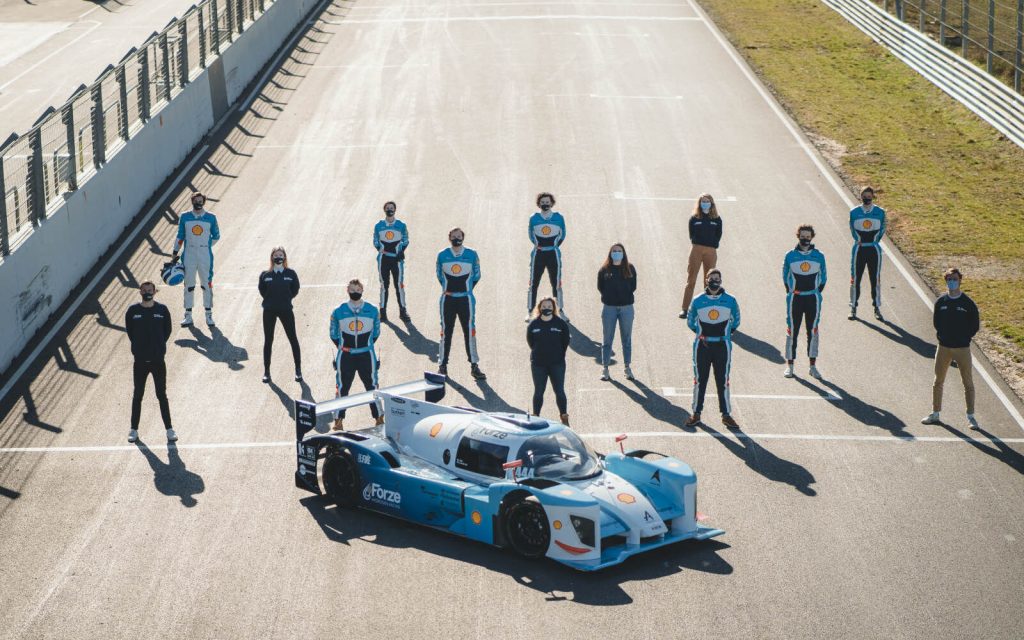 The all-wheel-drive Forze IX can reach a top speed of up to 300 km/h and can sprint from 0 to 100 km/h in less than 3 seconds. The weight is 1,500 kilograms. Propulsion is provided by two fuel cell systems with a total output of 240 kilowatts and an accumulator with a maximum output of 600 kilowatts.
With Hyundai, the students have been able to win a new partner. The South Koreans see the collaboration with Forze as an opportunity to push the boundaries of hydrogen mobility. The engineers from the Hyundai Motor Europe Technical Center (HMETC) in Rüsselsheim, Germany, support the Dutch students with their expertise and experience.
Source, images: Hyundai
Advertisement