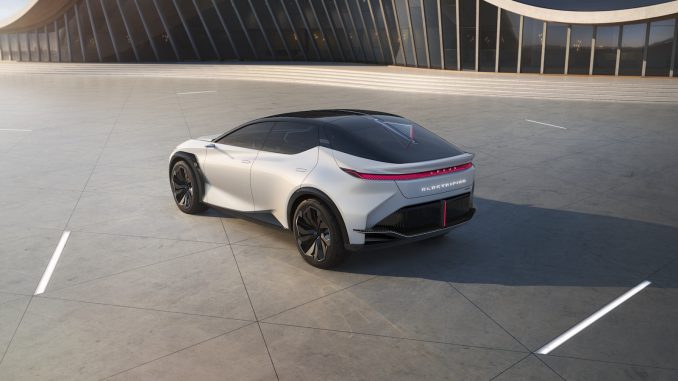 With the LF-Z, Lexus gives a deep look into the automotive future. The battery-electric SUV is supposed to travel up to 600 kilometers. However, this car will probably only be a dream of many, as it will never reach production readiness.
The Lexus LF-Z will remain a show car and serves primarily as a technology carrier including the new Direct4 all-wheel drive system. Those technologies are then to appear as production models by 2025. The steer-by-wire system, which eliminates the mechanical link between the steering wheel and the front wheels, will also soon go into series production. The interior is proving to be minimalist in the future. The instruments and multimedia touchscreen are combined into a single element and the head-up display operates with augmented reality (AR). The driver receives intuitive information on vehicle functions from the so-called Tazuna Cockpit without taking his eyes off the road.
Advertisement
A special highlight in the LF-Z is the panoramic roof, which consists of "intelligent glass" that can be dimmed as needed and has privacy and lighting functions with night sky reflection. Thanks to its artificial intelligence (AI), the Lexus learns its driver's personal preferences and provides helpful suggestions on routing and its intended destination.
But those who are already anticipating will have to be patient. Lexus will launch exactly 20 new series models and revised variants by 2025.
Images: Lexus
Advertisement