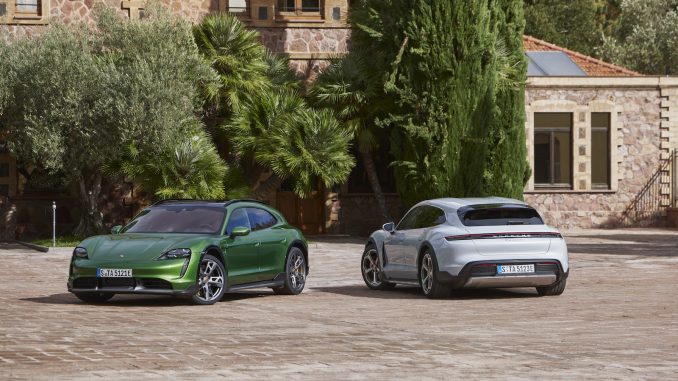 For a long time, the new Porsche Taycan Cross Turismo was shrouded in mystery. But now the secret has been revealed. The first test drives took place and the first comparisons with the familiar sedan were made. It will then be launched on the market for everyone at the beginning of 2021.
Many Porsche friends and fans of e-cars had to wait a long time for this. But now, with a flourish, the cloth has been pulled off the new Porsche Taycan Cross Turismo. Because of the Corona pandemic, Porsche also had to optimize its schedule. But now the first test drives were allowed.
Advertisement
Those who may have been short of space in the sedan will be pleased with the increased space. Around 500 liters fit behind the hatch, 1,200 liters with the rear seats folded down. Due to the design, this space extends more in depth than in height, but bulky goods can still be transported from A to B with up to 761 hp. The simple "4" in the name makes it clear that all-wheel drive is always on board. A battery with a capacity of 93.4 kWh and the air suspension are installed in every model.
Two electric motors, which are permanently in operation, deliver power to all four wheels via torque vectoring. The "Turbo" version of the Cross Turismo has 680 hp and a range of up to 450 kilometers. The base model has a peak performance of 300 kW or 408 hp and a range of 431 kilometers.
But the interior also has a lot to offer – especially for the front passenger. The passenger can control the screen via eye tracking and operate various apps using the touch function. The car is now scheduled for market launch in early 2021 instead of late 2020.
Images: Porsche
Advertisement