The guys over at Krumm-Performance in Brühl, Germany are specialists when it comes to optimizing the New Mini. For over 14 years, the company near Cologne has been working on New Minis and BMW models in all areas, earning it a renowned reputation in Germany. With well-founded know-how, Krumm-Performance optimizes the driving dynamics for everyday versions and for race track use. Now they have worked on the all alectric Mini Cooper SE, which has undergone an extensive update in terms of driving dynamics and appearance.
Something is happening in the field of electrified and affordable compact sports cars. Slowly, but surely. One example is this Mini Cooper SE from Krumm-Performance.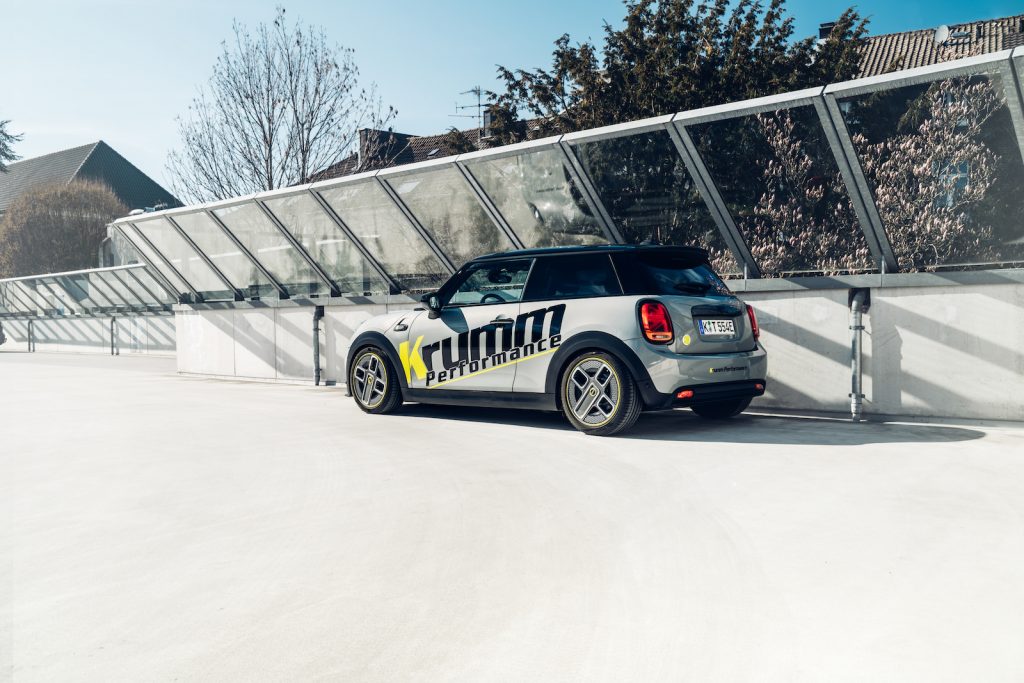 Advertisement
The declared goal was to revive the old go-kart feeling in its origin. Together with performance partner KW Suspensions, every coilover suspension available for this model from the brand and its sister brand ST was installed and tested on the company's own development vehicle. In this way, the best set-ups were driven out.
The centrally located lower center of gravity, which is due to the battery, now gains a much bigger effect. The result is a significantly better road handling. According to the company, there is still sufficient ground clearance available.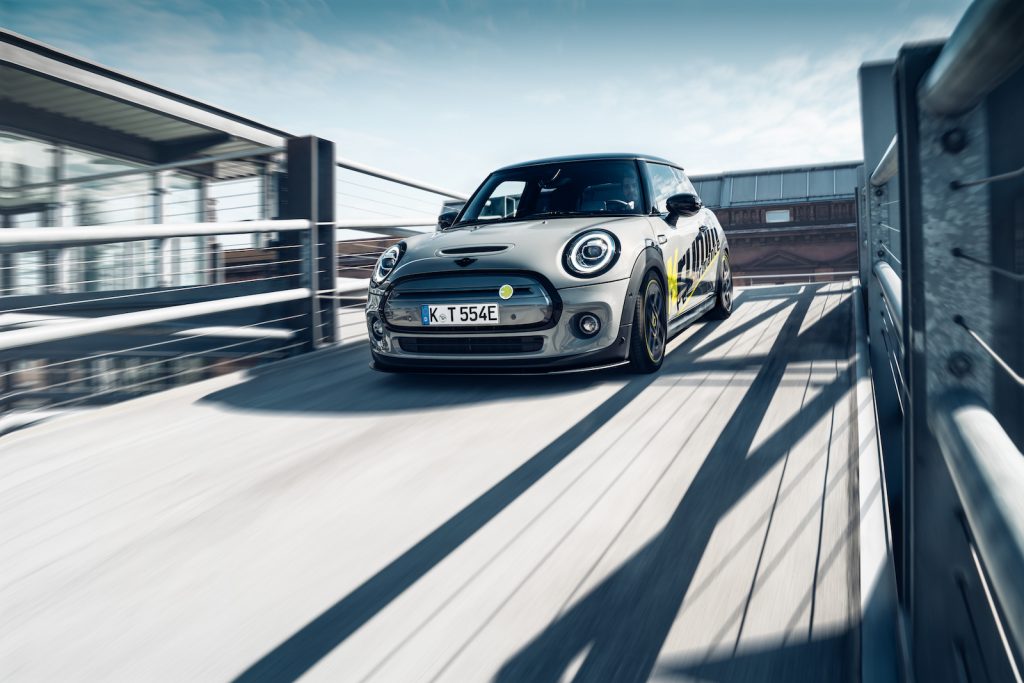 In addition, Krumm-Performance attaches great importance to maintaining the range, i.e. no increased energy consumption. All setups were tuned with standard tires and wheels. The use of spoilers or other add-on parts was deliberately avoided in order not to negatively affect the range. In fact, the lowering resulted in a reduction of the drag coeficient, which in turn led to a further increase in range.
Images: Krumm-Performance/Miranda Media
Advertisement