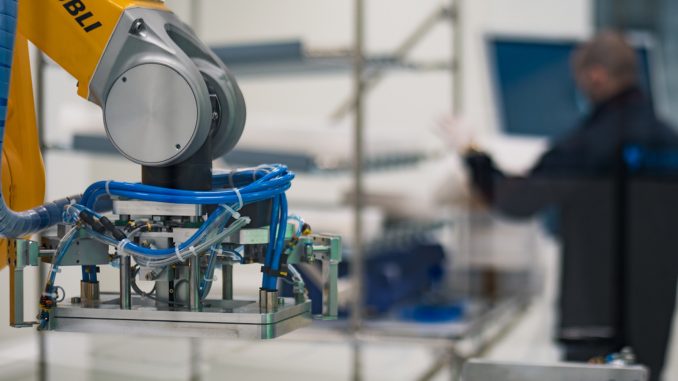 Michelin is continuing to refine the development of emission-free drive technologies. Particular focus is being placed on hydrogen as an energy carrier and the associated fuel cell technology.
Michelin already invested around 140 million euros in the Symbio joint venture together with Faurecia in 2019. This company will start construction of one of the largest factories for the production of hydrogen fuel cell systems in Europe in 2021 in Saint-Fonts near Lyon.
The "StackPack S" is already used as standard in a hydrogen-powered Renault model. Under the brand name "Symbio's StackPack System," the high-tech company produces fuel cell systems with customized, pre-validated key components. The "S" version delivers 7- 40 kW for use in light commercial vehicles and vans.
Advertisement
The "Kangoo Z.E Hydrogen" has also been rolling off the production line with components from Symbio since October 2019. In addition, they are also equipping the Stellantis Group's first hydrogen-powered commercial vehicle fleet with its StackPack system. For business customers, the Group is equipping hydrogen-powered vehicles in 2021.
Michelin and Faurecia also aim to pursue ambitious goals in motorsports with Symbio as their main sponsor. With the "MissionH24" motorsport project, Symbio wants to prove that hydrogen technology can also realize top performances under the demands of an endurance race, such as the "24 Hours of Le Mans". A high-performance fuel cell system is currently under development for the "Le Mans Prototype". The Swiss manufacturer "GreenGT" is equipping it with a hydrogen-electric drive system including battery, engine and power transmission. The ambitious Symbio commitment also aims to enter the Le Mans race together with the "H24 Racing" team. In 2024, racing car prototypes with all-hydrogen drive are to start in their own class for the first time in the endurance classic.
Image: Michelin
Advertisement