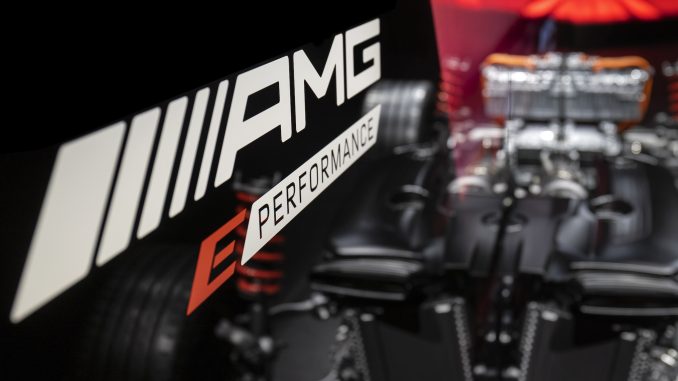 It should be clear even to the biggest advocates of the combustion engine that Mercedes-AMG cannot ignore electromobility. With a new campaign, Mercedes-AMG is now heralding the upcoming transformation in very specific terms. And if you look at the presumably carefully chosen words of the official press release, the Affalterbach-based company seems to want to completely reinvent itself.
No doubt: Mercedes-AMG is pushing ahead with its transformation. In their press release the Germans announce their transition into a lifestyle-oriented luxury performance brand. This will include a focus on powertrain electrification under the term "E Performance."
"Performance in this context means more than just motorsport, top speed or driving dynamics. Performance stands for the power to create new values, the energy to enable progress and the will to achieve all goals. Performance is what drives the world."

"At the same time, the brand profile is being further developed. This includes, among other things, a stronger focus on lifestyle and addressing new target groups, especially younger people and women."
"We are ready to redefine Driving Performance and open our brand to new target groups. We combine the AMG Spirit with the luxury of tomorrow's lifestyle and will thus further strengthen the fascination for the Mercedes-AMG brand," says Philipp Schiemer, Chairman of the Board of Management at Mercedes-AMG.
Advertisement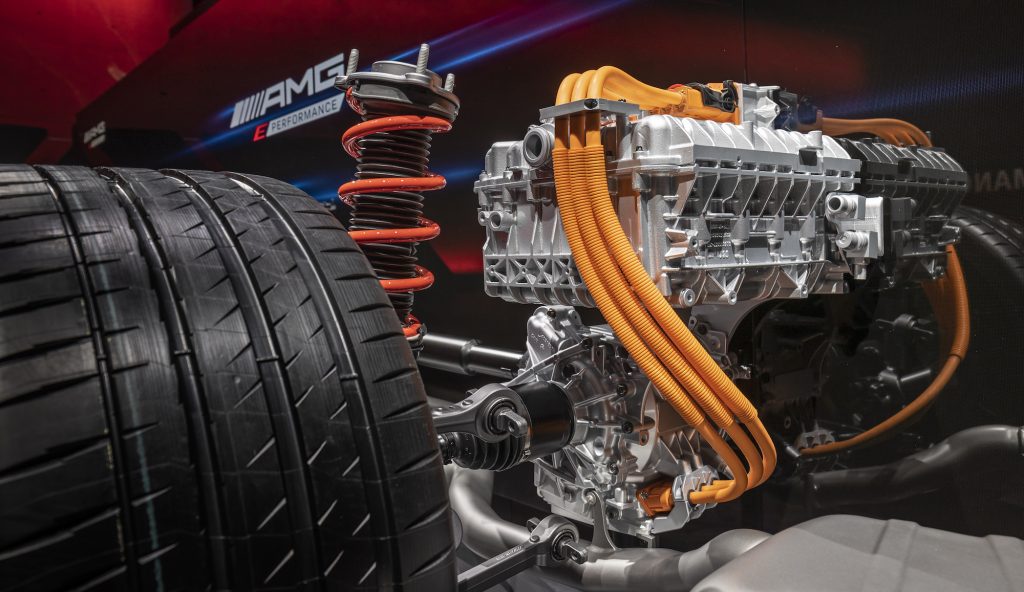 The brand from Affalterbach presented the "new technology label E-Performance" as early as 2020. 2021 is the year in which Mercedes-AMG plans to take off with the electrification of its portfolio. The first offspring of this Mercedes-AMG E Performance: the Mercedes-AMG Project One. A super sports car with state-of-the-art hybrid technology from Formula 1 and 1,000 hp of system power.
In spring 2021, Mercedes-AMG then presented a new powertrain concept to be used in various models. The system combines the 4.0-liter V8 engine introduced in 2015 on the front axle with a permanently excited synchronous electric motor on the rear axle. Depending on the model series, the latter will produce up to 150 kW.
In total, the powertrain is expected to mobilize more than 600 kW of system power. The developers paid particular attention to the cooling of the powertrain. The 560 cells of the battery system are to be individually flushed with a total of 14 liters of coolant. In this way, the battery should always operate within a temperature window of 45° C. In parallel, Mercedes-AMG is working on a hybrid powertrain based on the 2-liter four-cylinder turbo (M139) from the compact models.
The first model to be equipped with the 4-liter V8 hybrid engine is likely to be the AMG version of the brand-new EQS luxury sedan. This is currently already doing its laps around the Nürburgring as a camouflaged prototype. The EQS from AMG is expected to produce up to 760 hp and will probably cost well over 150,000 euros.
Images: Daimler AG
Advertisement